Where We Feel at Home.
With the Hightech Agenda, we are making our home fit for the future: we are preparing all of Bavaria, and rural areas in particular, for the challenges of the future. With the help of state-of-the-art technologies, we will continue to ensure competitiveness when it comes to good jobs, easily accessible services and new mobility options in the coming decades. All of this will improve the quality of life in and, above all, outside the metropolitan areas. New regional perspectives, development opportunities and jobs will be created for the people living there.
In this context, the possibilities offered by digitalization and artificial intelligence provide outstanding opportunities to overcome the typical disadvantages when comparing rural and urban areas. Jobs no longer have to take place at predefined places, goods and services are increasingly offered regardless of location, and decentralized energy generation offers great potential to further develop rural areas.
By locating research and science in rural areas, we have already taken a decisive step toward increasing educational equity and providing more opportunities for future generations across the region. With the distinguished professorships program of the Hightech Agenda, we are bringing cutting-edge research and education to rural areas – to create academic opportunities and study places.
Success Stories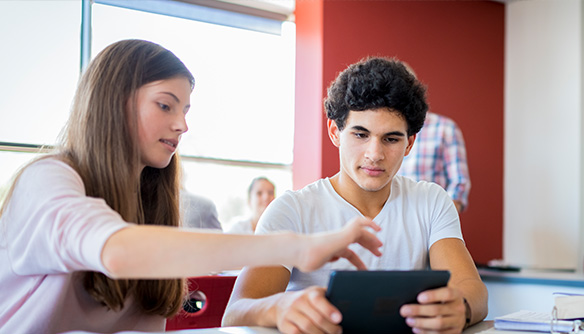 Ideas By Citizens, For Citizens
Aschaffenburg University of Applied Sciences
The 'dima' is an application that uses artificial intelligence (AI) to better combine, filter and evaluate citizen's ideas. The application is unique in that citizens will be guided through the application using the design thinking method, which assists citizens in transforming a recognised problem into a concrete solutio, and thus to create implementable improvements for the city.
The Aschaffenburg University of Applied Sciences will develop the "smart assistant of the future" as a conceptual technical solution to extract and implement ideas acquired through citizen participation quickly and professionally.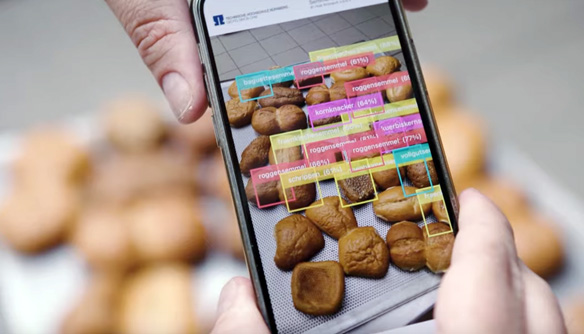 Photo: Nuremberg Institute of Technology
AI against Food Waste
Nuremberg Institute of Technology Georg Simon Ohm
Smaller, traditional companies are not yet fully aware of the benefits integrating artificial intelligence (AI) can offer them. At the Kronach AI Hub at the Nuremberg Institute of Technology, Prof. Dr. Bocklet and his team have dedicated themselves to assisting with precisely this task.
Advances in AI now enables a regional bakery to detect overproduction and faulty food items by means of intelligent image recognition. This enables the firm to adjust production in accordance with demand and thus minimise unnecessary food waste.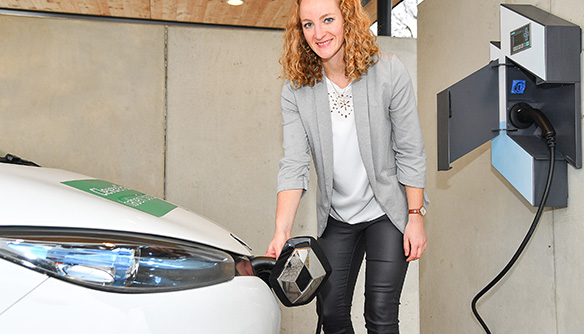 The intelligent Provision of Energy
The Munich University of Applied Sciences
Decentralized energy supply plays a major role in ensuring the successful transition to sustainable energies. However, the transmission of energy into the electricity grid through photovoltaics, located on the roof of one's own house, can vary greatly across time. An intelligent energy controlling device, located in domestic households, can now regulate the energy provision to heat pumps and electric chargers. Based on their voltage and specific metrics, electricity is only consumed when the electricity of a household, produced through renewable means, is not needed elsewhere.
A field test with 70 households in southwestern Bavaria has shown that this works. Prof. Dr. Stephanie Uhrig is Hightech Agenda research professor at the Department of Electrical Engineering and Information Technology at the Munich University of Applied Sciences.
STATE-OF-THE-ART RESEARCH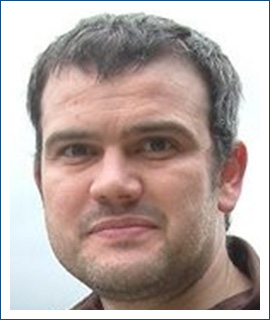 Prof. Dr. Tobias Bocklet
Machine Learning and Deep Learning
Nuremberg Institute of Technology
Tobias Bocklet conducts research in the use of machine learning in small and medium-sized enterprises in applied transfer projects. The goal of the research to enable small and medium-sized firms to recognise and harness the potential benefits of artificial intelligence. For this purpose, existing data in companies are analyzed and prototypes are created.